VRK INSPIRE Addresses Theme Dataset
VRK INSPIRE Addresses Theme Dataset is a dataset depicting the Addresses of Buildings in Finland. It contains the following INSPIRE feature types: Address, AdminUnitName, PostalDescriptor, ThoroughfareName.
The elements are updated weekly. The dataset is based on "Väestötietojärjestelmän rakennus- ja huoneistotiedot" by the Population Register Centre (Väestörekisterikeskus).
The dataset is available via the VRK INSPIRE Download Service (WFS) for Addresses Theme and it can be viewed via the VRK INSPIRE View Service (WMS) for Addresses.
Simple
Date (

Publication

)

2016-11-10
Unique resource identifier
GEMET - INSPIRE themes, version 2.4 (

Theme

)
Alueellinen laajuus (

Theme

)
Use limitation
Access constraints

Copyright
Other constraints

The copyright and the other immaterial rights on the dataset are owned by the Population Register Centre. The product is maintained by using data from municipalities. The data material is not confidential. Public access to the material is not restricted by the INSPIRE Directive.
Classification

Unclassified
Use constraints

Other restrictions
Other constraints
Denominator

10000
Metadata language

en
Topic category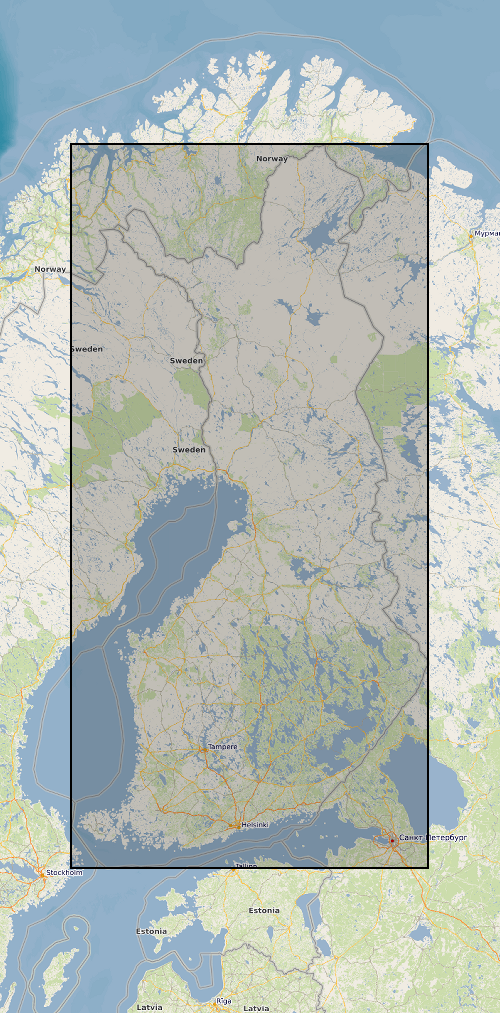 Protocol

undefined
Name

undefined
Description

undefined
Hierarchy level

Dataset
Description

The positional accuracy corresponds to that of scales 1:xxxxx - 1:zzzzz. For quality information, refer to the original dataset.
Denominator

10000
Reference system identifier

cfe54093-aa87-46e2-bfa2-a20def7b036f

Date (

Publication

)

2010-04-01
Date
Source
gmd:MD_Metadata
File identifier

cb067ce0-9ec6-432a-8d1a-4a2944fc476a

XML
Metadata language

en
Hierarchy level

Dataset
Hierarchy level name

Aineisto
Date stamp

2020-05-18T11:04:36
Provided by

Associated resources
Not available