Auringon säteilyhavainnot
Aineisto sisältää Ilmatieteen laitoksen havaintoasemilla mitatut auringon lyhyt- ja pitkäaaltoisen säteilyn havaintoarvot minuutin välein. Lyhytaaltoisia säteilysuureita ovat kokonaissäteily, suora säteily, heijastunut säteily, hajasäteily ja säteilytase. Pitkäaaltoisia säteilysuureita ovat ulossäteily ja vastasäteily. Lisäksi aineisto sisältää auringonpaisteen kestoajan ja ultraviolettisäteilyn (UVB) havaintoarvot.
Simple
Date (

Creation

)

2013-03-21
Date (

Publication

)

2013-03-22
Date (

Revision

)

2019-12-11
Identifier

FI / 1000561
Presentation form

documentDigital

Digital document
Maintenance and update frequency

Continual

Continual
Update scope

dataset

Dataset
Dataset

Data päivittyy 1 minuutin välien
GEMET - INSPIRE themes, version 1.0 (

Theme

)
Alueellinen laajuus (

Theme

)
Paikkatietohakemiston asiasanasto (

Theme

)

avoindata.fi
Säteilyn mittaus
Access constraints

otherRestrictions

Other restrictions
Other constraints

Ei rajoituksia
Use limitation
Spatial representation type

vector

Vector
Metadata language

fin

Finnish
Character set

utf8

UTF8
Topic category

Climatology, meteorology, atmosphere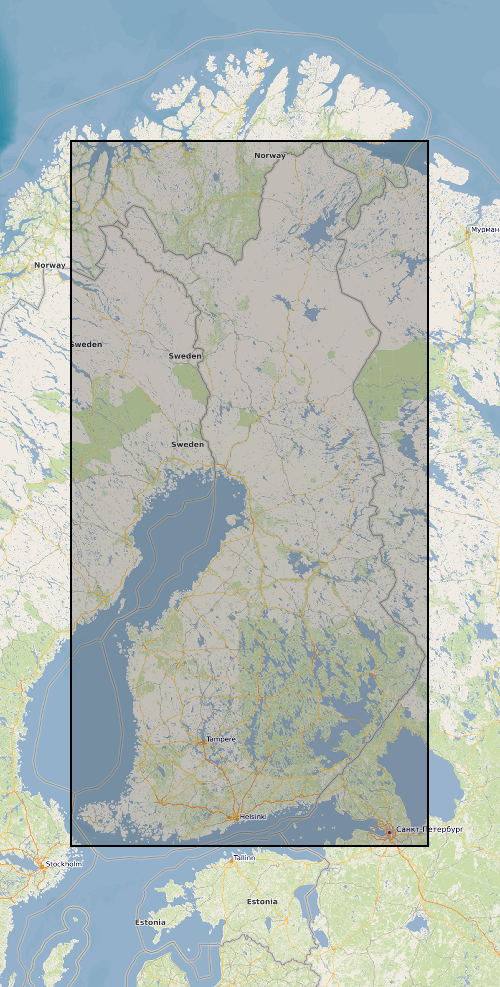 Reference system identifier

urn:ogc:def:crs:EPSG
Distribution format

application/xml (GML 3.2.1 )

Specification
OnLine resource

OGC Web Feature Service 2.0  

INSPIRE Download Service -palvelurajapinta (OGC WFS 2.0)
Hierarchy level

series

Series
Dataset

Aikasarja
Conformance result
Date (

Publication

)

2010-12-08
Explanation

Tietotuotemäärittelyt Inspire-direktiviin liitteen III mukaisten paikkatietotuotteiden osalta
Pass

true
Statement

Havaintoarvot ovat laatutarkistettuja.
Description

Havaintoarvot läpikäyvät automaattisen laadunvalvonnan heti havaintohetken jälkeen, mutta saattavat sisältää virheitä.
Date / Time

2019-12-11T13:06:35.763+00:02
gmd:MD_Metadata
File identifier

b7e3db4e-7cb1-40a7-9a68-fb5a73a8c270  

XML
Metadata language

fin

Finnish
Hierarchy level

series

Series
Hierarchy level name

Tietoaineisto
Date stamp

2019-12-11T13:04:35.754Z
Metadata standard name

ISO19115
Metadata standard version

2003/Cor.1:2006
Provided by
b7e3db4e-7cb1-40a7-9a68-fb5a73a8c270
  Access to the portal
Read here the full details and access to the data.
Associated resources
Not available