Porin opaskartta
Opaskartta on yleistetty karttatuote, jonka ylläpitomittakaava on 1:15000.
Opaskartta on laadittu koko Porin kaupungin alueelta.
Saatavissa sähköisissä muodoissa.
Opaskartassa on esitetty nimistö, kadut, osoitenumerointi, tiet ja rautatieyhteydet, julkishallinnolliset rakennukset, teollisuusrakennukset, teollisuusalueet, pääpiirteittäinen maankäyttö ja kunnan rajat. Opaskartassa on myös esitetty kaupunginosien nimet.
Aineistoa päivitetään jatkuvasti.
Simple
Date (

Creation

)

2012-09-04
Identifier

FI / 1000411
Paikkatietohakemiston asiasanasto (

Theme

)

Kaupunginosat
Liikenne
Opaskartta
Julkiset palvelut
Matkailu ja vapaa-aika
Urheilu- ja liikuntapalvelut
GEMET - INSPIRE themes, version 1.0 (

Theme

)
Use limitation

Kartankäyttölupa
Access constraints

Copyright
Other constraints

Ei muita rajoitteita.
Classification

Unclassified
Denominator

15000
Metadata language

fin
Topic category

Imagery base maps earth cover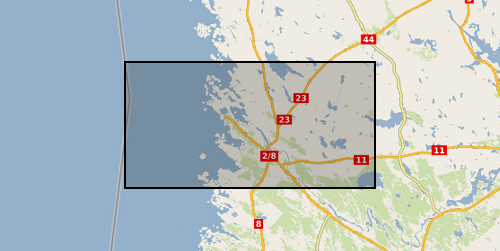 Begin date

1990-01-01T00:00:00
End date

2012-09-04T13:02:00
Reference system identifier

EPSG / ETRS89 / ETRS-GK22FIN (EPSG:3129) / 7.4
Distribution format
OnLine resource
Hierarchy level

Dataset
Domain consistency
Conformance result
Date (

Publication

)

2010-12-08
Explanation

Tietotuotemäärittelyä ei vielä julkaistu.
Conformance result
Date (

Publication

)

2012-09-21
Explanation

Ei määritelty
Statement

Opaskarttaa on tehty numeerisena 90-luvun alusta alkaen.
Overviews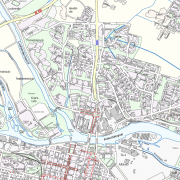 Provided by

caccbd80-e20e-4c36-a6ab-3eea5b45e2c0
  Access to the portal
Read here the full details and access to the data.
Associated resources
Not available