Ilman radioaktiivisuusvalvonta
Aineisto sisältää ulkoilman radioaktiivisten aineiden mitatut pitoisuudet Suomen valvonta-asemilla kerätyistä näytteistä. Oletuksena kaikki Suomen valvonta-asemat on valittu ja mittaustuloksia etsitään 720 tunnin ajalta kyselyhetkestä taaksepäin.
Simple
Date (

Creation

)

2015-12-01
Date (

Publication

)

2015-12-01
Date (

Revision

)

2018-10-17
Identifier

FI / 1000931
Presentation form

documentDigital

Digital document
Maintenance and update frequency

Continual

Continual
Update scope

dataset

Dataset
Dataset

Data päivittyy 1-7 vuorokauden välein
GEMET - Concepts, version 3.1 (

Theme

)

radioaktiivisuus , radioaktiivinen aine , radioaktiivinen päästö , radioaktiivinen saaste
GEMET - INSPIRE themes, version 1.0 (

Theme

)
FMI - Custom Keywords (

Theme

)

radioaktiivisuuden valvonta , avoindata.fi
Access constraints

otherRestrictions

Other restrictions
Other constraints

Ei rajoituksia
Use limitation
Spatial representation type

vector

Vector
Metadata language

fin

Finnish
Character set

utf8

UTF8
Topic category

Climatology, meteorology, atmosphere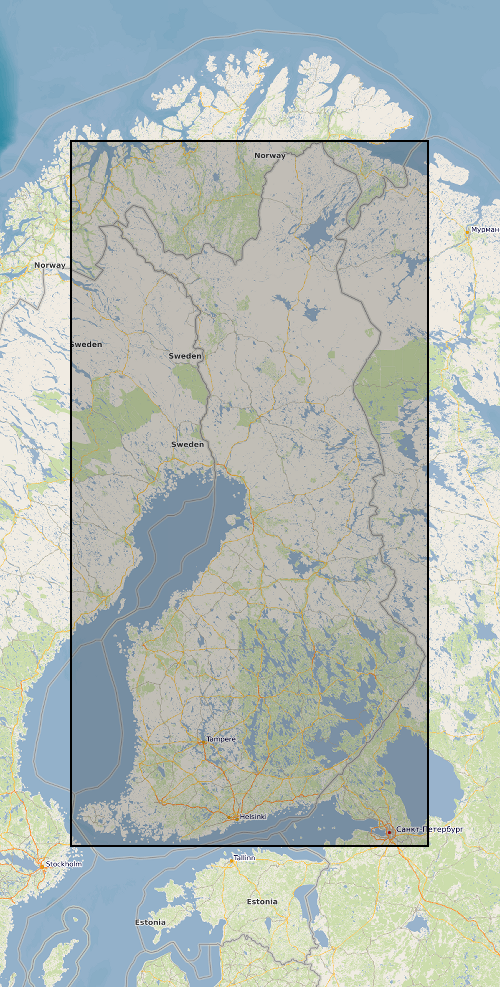 Reference system identifier

urn:ogc:def:crs:EPSG
Distribution format

application/xml (GML 3.2.1 )

Specification
OnLine resource

OGC Web Feature Service 2.0  

INSPIRE Download Service -palvelurajapinta (OGC WFS 2.0)
Hierarchy level

series

Series
Dataset

Aikasarja
Conformance result
Date (

Publication

)

2010-12-08
Explanation

Tietotuotemäärittelyt Inspire-direktiviin liitteen III mukaisten paikkatietotuotteiden osalta
Pass

true
Statement

Mittaustulokset ovat laatutarkistettuja.
Description

Mittaustulokset läpikäyvät manuaalisen laadunvalvonnan heti mittauksen jälkeen. Mittaustulokset analysoidaan manuaalisesti, jolloin havaitaan mahdolliset virheet analyysitulosten lähtötietojen syöttämisessä tai laiterikkojen aiheuttamat virheelliset havaintoarvot.
Date / Time

2018-10-17T08:29:19.192+00:02
gmd:MD_Metadata
File identifier

3e304408-7e89-4713-b53f-84a83e30e481  

XML
Metadata language

fin

Finnish
Hierarchy level

series

Series
Hierarchy level name

Tietoaineisto
Date stamp

2018-10-17T08:27:19.180Z
Metadata standard name

ISO19115
Metadata standard version

2003/Cor.1:2006
Provided by
3e304408-7e89-4713-b53f-84a83e30e481
  Access to the portal
Read here the full details and access to the data.
Associated resources
Not available